Table selection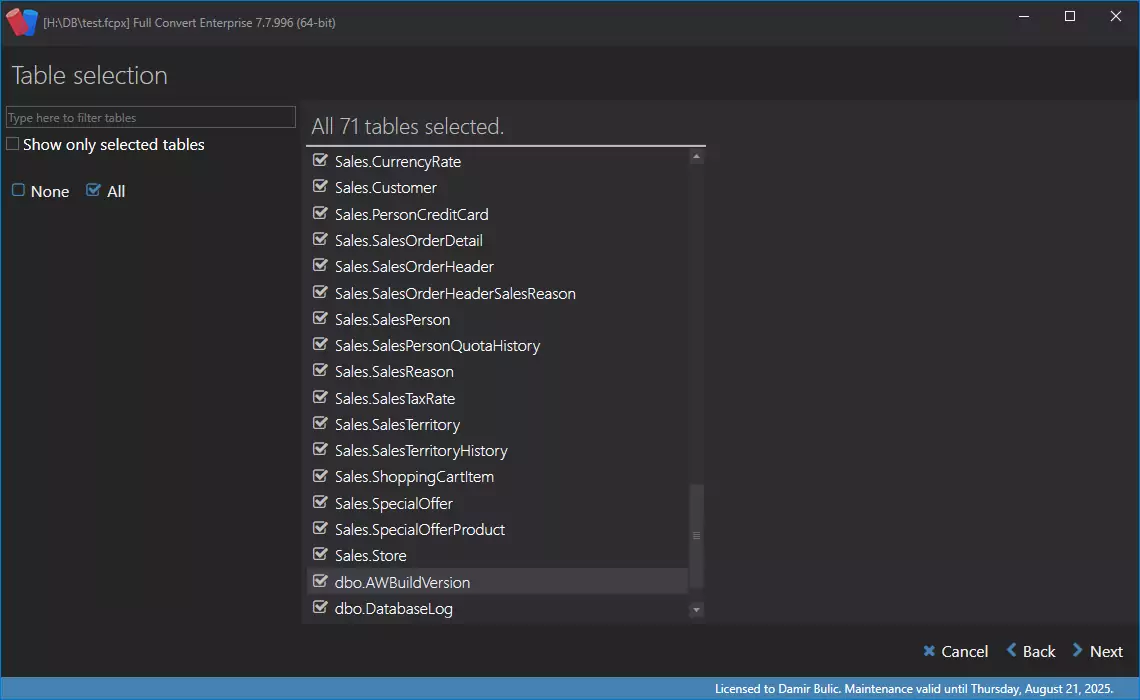 By default, we will copy all tables from your source database to the target. You can deselect any tables you don't want, of course. Deselect all tables by clicking the None button. Select all by clicking All button.
If you have many tables, use filter to quickly find table(s) you need and avoid scrolling through many tables names. As you type filter, we update table list in real-time. Please note that filtering table names does not remove any tables from the list of tables to convert. This feature is designed for you to narrow your search when dealing with tables. Use Toggle listed button to de/select tables satisfying your filter criteria. So, if you only want to select few tables for conversion, first deselect all by clicking None, then filter to locate your tables and select ones you need.
As you de/select tables, we display number of totally selected tables.
You can also adjust Project options on this screen in case you need to adjust project-wide settings. Please not that we will re-map tables after you come back from project settings screen to apply new adjustments.
Click Next to continue to Wizard review.